Posted by Kara Hanks on 22nd Jun 2023
Hello Krazy Krafters!
I love this faux step card as you do not need to have a die cut or cutting machine to make! And what better way than to feel the happy days of summer, than this beautiful citrus outline sticker set with complimentary pattern paper! And let's not forget our use of the whole sticker sheet, yes we are using the negative pieces left behind to make more beautiful cards! Join me as I will show you how to assemble this card, use outline stickers, color on the Krazy Kreations glitter paper and how to use the transfer paper to lift and adhere those negative images on the outline sticker.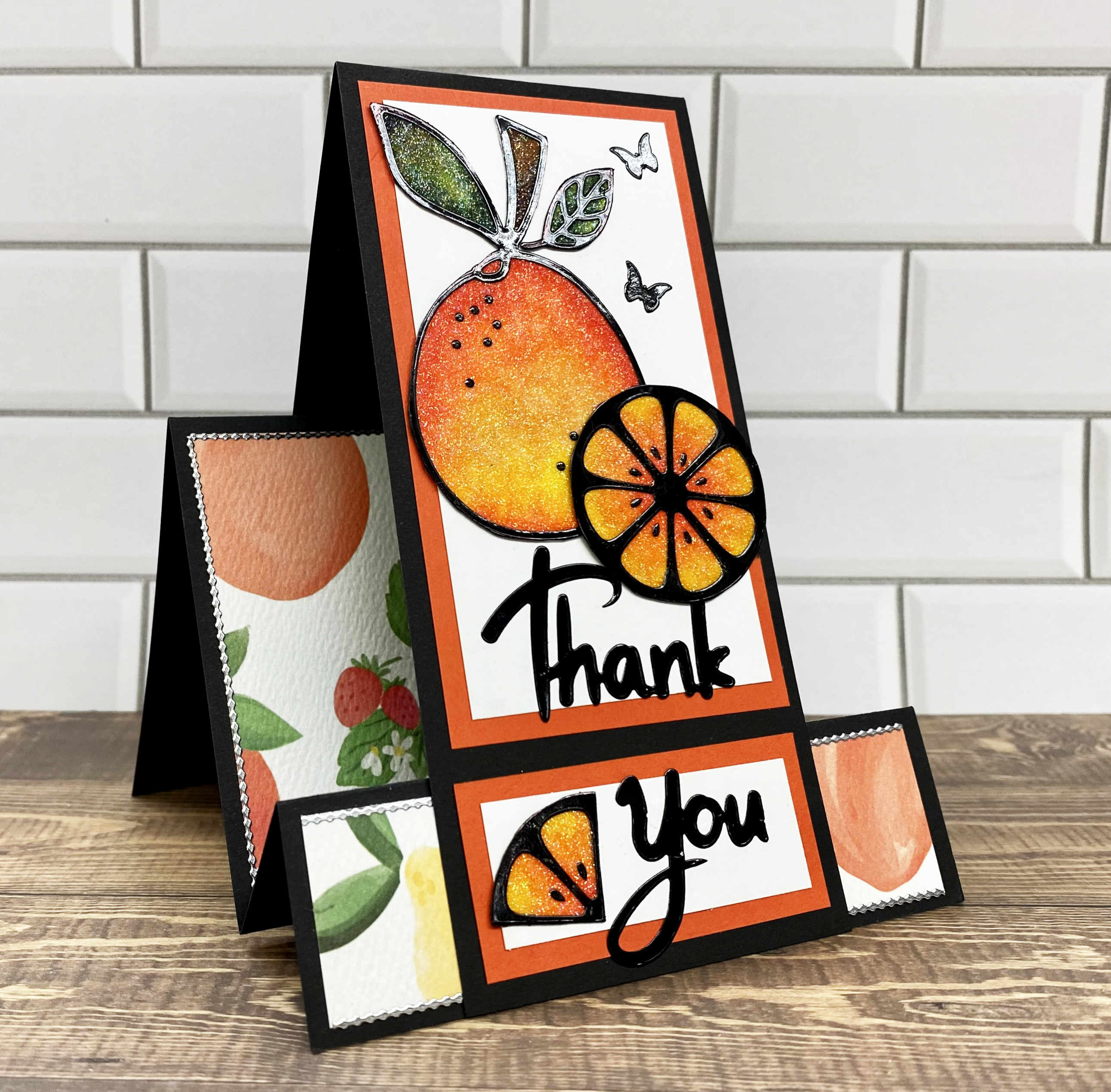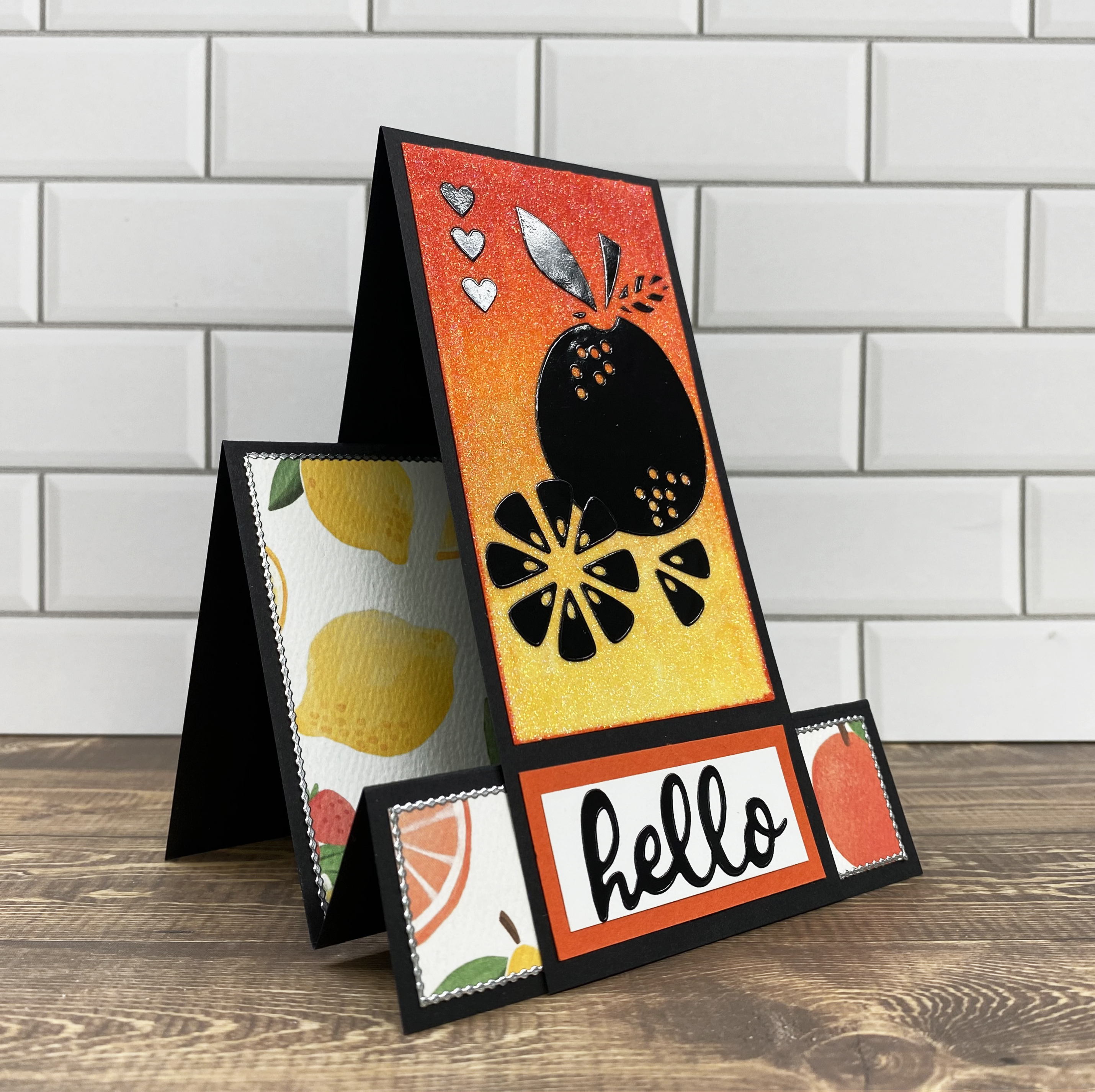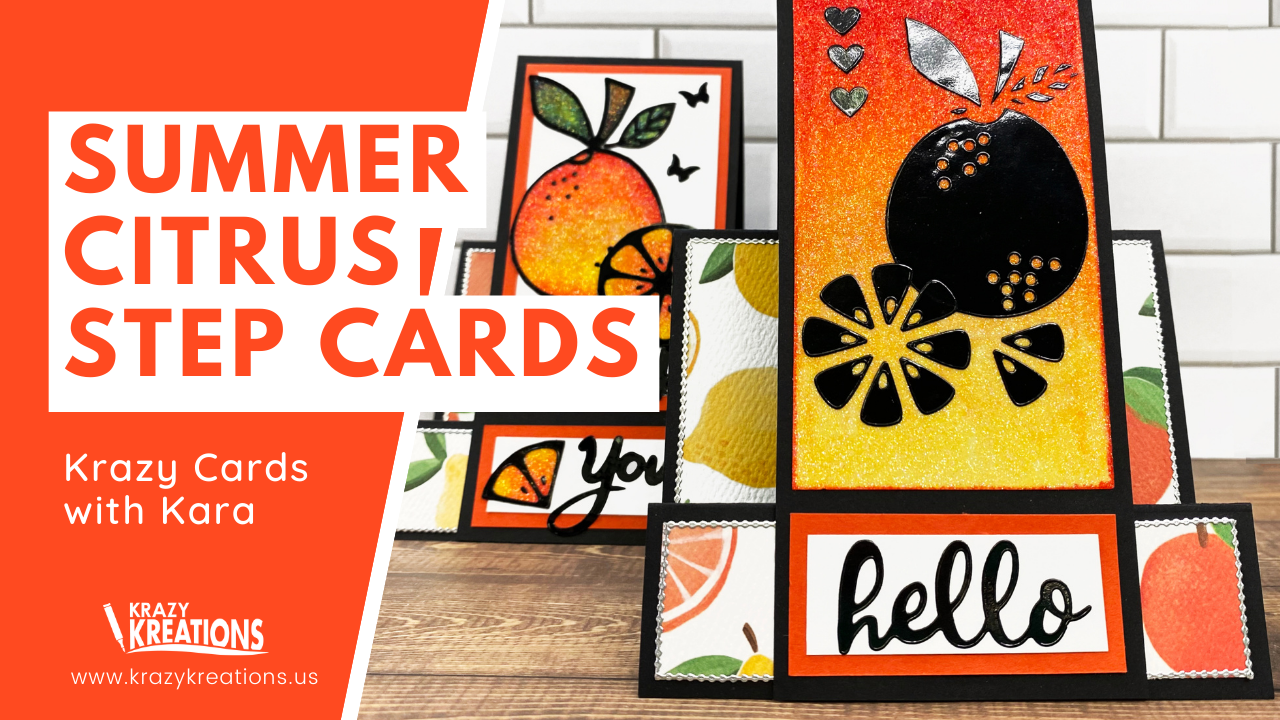 Supplies:
Black Cardstock 4 ¼"w x 9"h Scor at 1 ¼", 2 ½", 5 ¾"
Black Cardstock 2 ½"w x 8 ½"h Scor at 3"
Citrus Orange Pattern Paper 4"w x 3"h
Citrus Orange Pattern Paper 4"w x 1"h
Orange Cardstock 2 ¼"w x 1"h
Orange Cardstock (Outline Card) 2 ¼"w x 4"h
Glitter Paper (Negative Card) 2 ¼"w x 4"h
White Cardstock 2"w x ¾"h
White Cardstock (Outline Card) 2"w x 3 ¾"h
Oranges Outline Sticker
Hello Note Outline Sticker
Mini Pearls Border Sticker – Silver
KK Glitter Paper
Transfer Paper
Alcohol ink markers:
YR18, YR05, YR01, Y10