Posted by Annette Crawford on 13th Jul 2017
We have some exciting news today! It is with great pleasure that we are able to announce the New Krazy Kreations Design Team. We are so happy to have 5 wonderful and creative people join the team.
Before we reveal who we chose Krazy Kreations would like to say thank you to those who applied. We had many talented applicants … it did not make our decision easy! We hope all of you will apply for our next term.
Meet the Team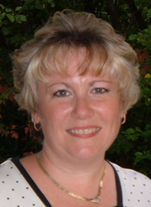 Annette Crawford, Aliso Viejo, CA, Design Team Coordinator
I have been crafting all my life, but have been paper crafting for about 30 years. I did a lot of scrapbooking when my two children were growing up, now that they are both in their 20's I have moved on to card making, multi-media and coloring with watercolor pens and copic markers. The crafting community has allowed me to meet some of my closest friends (we are all crazy in the same way) and when I moved from Michigan to California it gave me the opportunity to meet really fun and wonderful people in my new home state. I'm looking forward to working with Krazy Kreations and the new Design Team members.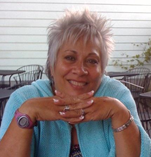 Poli Rizco, Rancho Santa Margarita, CA
I was trained as an actress & eventually found a home as a storyteller. By day I tell stories about art and artists. By night I craft. I have been making cards for about 26 years. I love to do collage / mixed media pieces. Sadly, I am not much of a scrapbooker - I think I need the instant gratification that card making brings. I craft to relax - it is my social outlet & it gives me energy.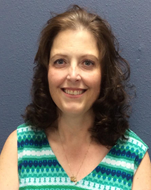 Joyce Schmidt, Orlando, FL
After becoming ill and being forced to retire from teaching I found crafting as a way of finding purpose in my life again. Since then, I have realized I can do crafting and teach what I know all rolled into one! I have participated on a design teams before and and absolutely loved the experience! I like to challenge the limits of my creativity by using new products and techniques. I enjoy using new products and quite often demo for my Thursday night group. (This was the case with the succulents card) I am a "newbie" to social media but love to learn and grow in every way so I'm willing to try anything once and twice if I like it!!!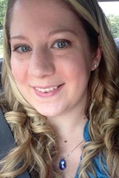 Pam Watson, Cockeysville, MD
I'm a card-maker with a YouTube channel and blog. I learned about Krazy Kreations from taking classes at the Scrapbook Expo. I bought a kit from your booth and created a YouTube video featuring your watercolor kit. I enjoy card-making in my free time, and sharing tips and tricks through my social media sites. I haven't done much lately due to being laid off and job searching, but I am looking to get back into the groove of card making and would love to do that with your products. I'm a fan of your products and would love the chance to use them and share them with others as a DT member.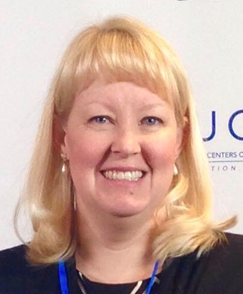 Amanda Reichard, Herndon, VA -
Crafting is in my genes. My grandfather had an entire shed dedicated to crafting. My mom crafted all the time when I was a kid and my dad was an amazing cross-stitcher and more. From the time I was old enough to know what a ruler is, I had to use it to line up my drawings and other crafts.  So, it probably does not surprise you that crafting is my "happy place", where I find my Zen. It's the one place I can go that makes all my worries, stresses--the entire world—go away. Simply put, I love it. The colors excite my senses; the papers entice my creativity; the tools electrify my brain; and, the projects invigorate my soul.